Are you a mom in ministry?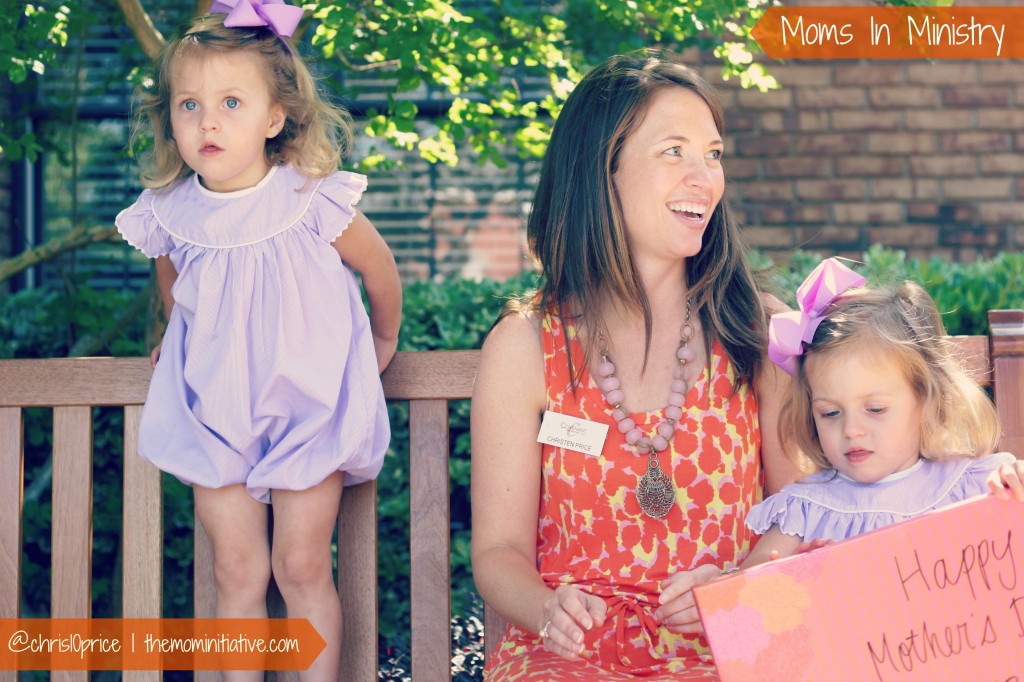 Moms in ministry come in all forms, from leading your child's Sunday School class, baking brownies for the Easter Carnival, to volunteering for Vacation Bible School, a mom in ministry is a woman who gives back to her children, church, and community.
While all this volunteering sounds so noble and just, it's also really hard work. Because on top of your "good deeds" in ministry, you still have to juggle all the other needs of your family like finding the baseball jersey in the pile of dirty laundry for the All-Star game this evening and come up with an answer to the never-ending question of what's for dinner. As a mom, you are always multi-tasking, doing your best to meet everyone's needs. 
Aren't you tired?
If you answered yes, you are not alone. Two years ago, I found myself in a very exhaustive state as a mom in ministry. I can remember feeling like I was taking care of everyone but myself and I wondered if any of what I was doing was really worth it. Were my kids even going to remember all that I did for them at church and in our home? Or, were they going to have this memory of a worn out mom who was irritable and snappy over the smallest things?
To read more, head over to The M.O.M. Initiative.
SEATING IS LIMITED! 
2014 M.O.M. Conference ~ BETTER TOGETHER
July 31st – August 2nd,
Jacksonville, Florida at Trinity Baptist Church

Registration Information, Location, List of Breakout Sessions, Descriptions of Workshops, Conference Speaking Team, Better Together Conference Flyer, Better Together Bulletin Insert (Full Color), Better Together Bulletin Insert (Black & White), Better Together Conference Cards (Postcard Size)