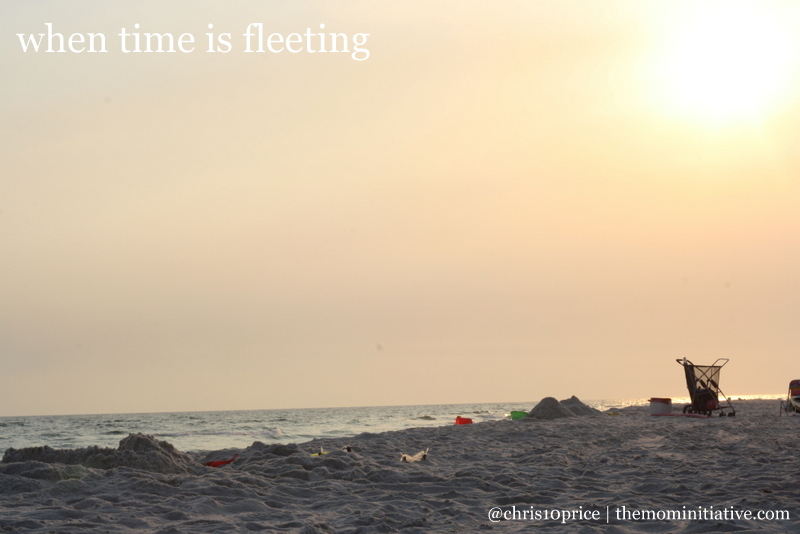 Time.
There never seems to be enough time and it always seems to be in a hurry.
Like summer, for instance. Where did it go? How is it already time to buy the new shoes, meet our teachers, and begin the busy days of fall?
It amazes me that at the beginning of the summer, my girls' hair was just below their shoulders and now it is flowing down their backs, desperate for a trim. And my baby boy, he's already outgrown his six month clothes, some barely worn. Wasn't he just born? I blink, and February is now August. Time is passing, quicker and quicker.